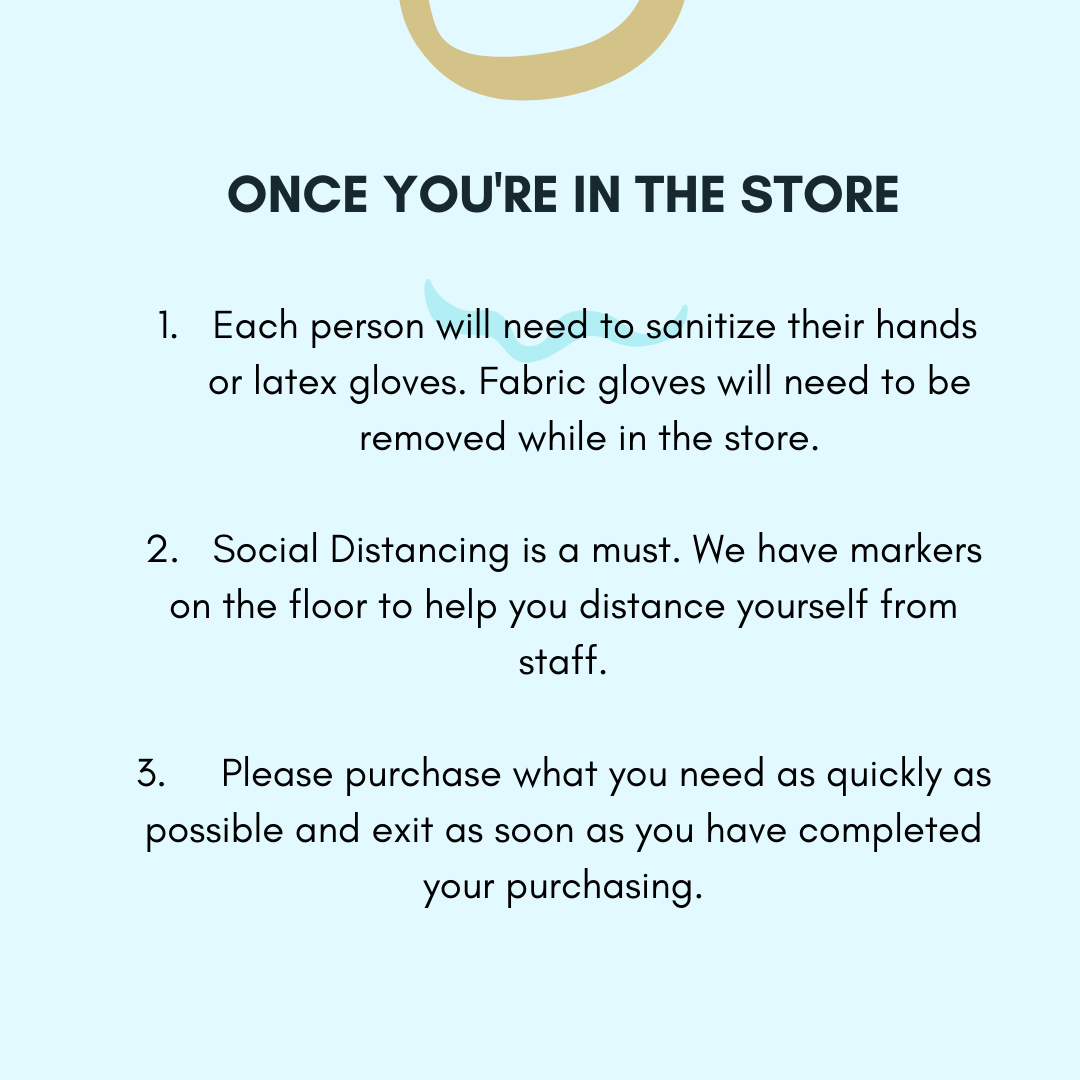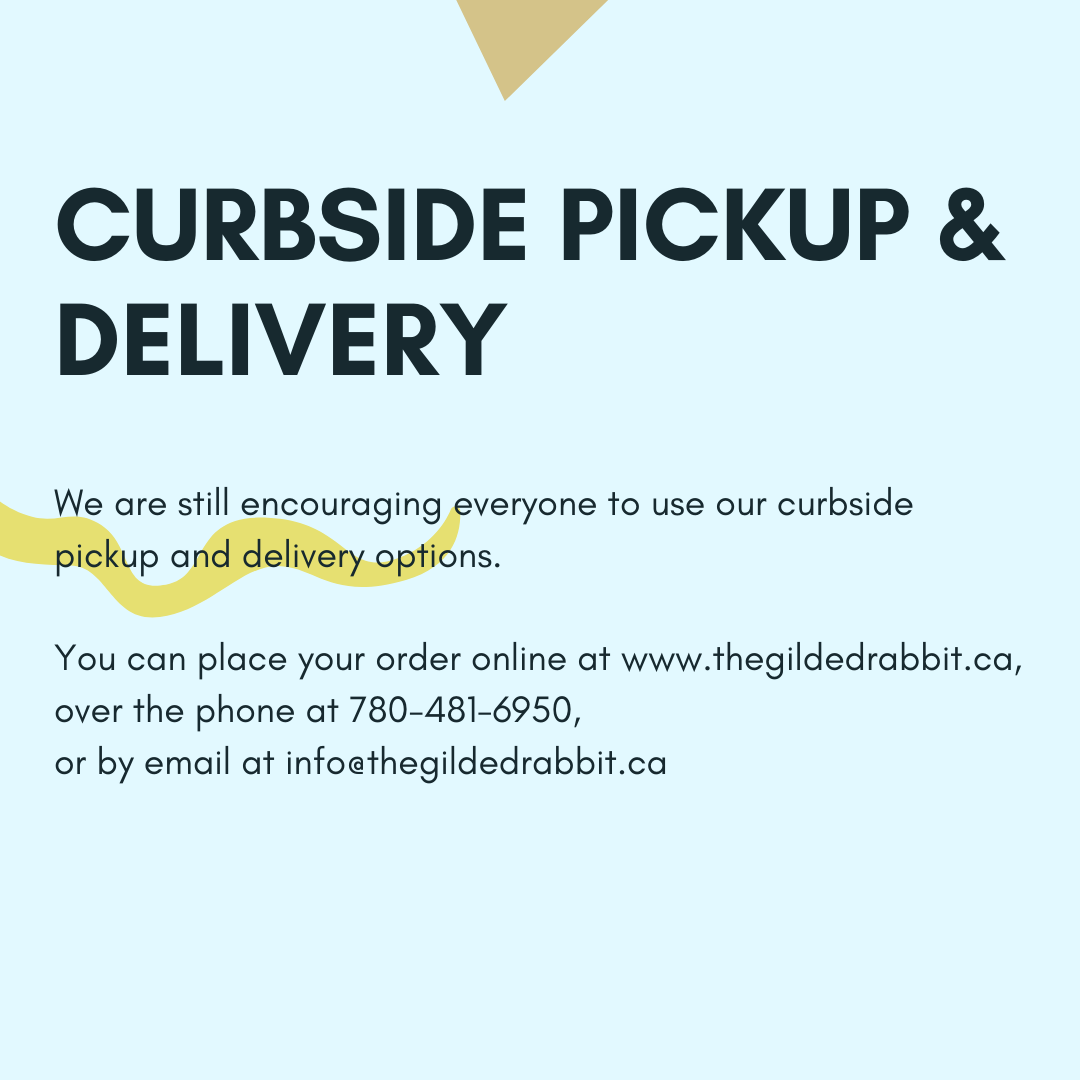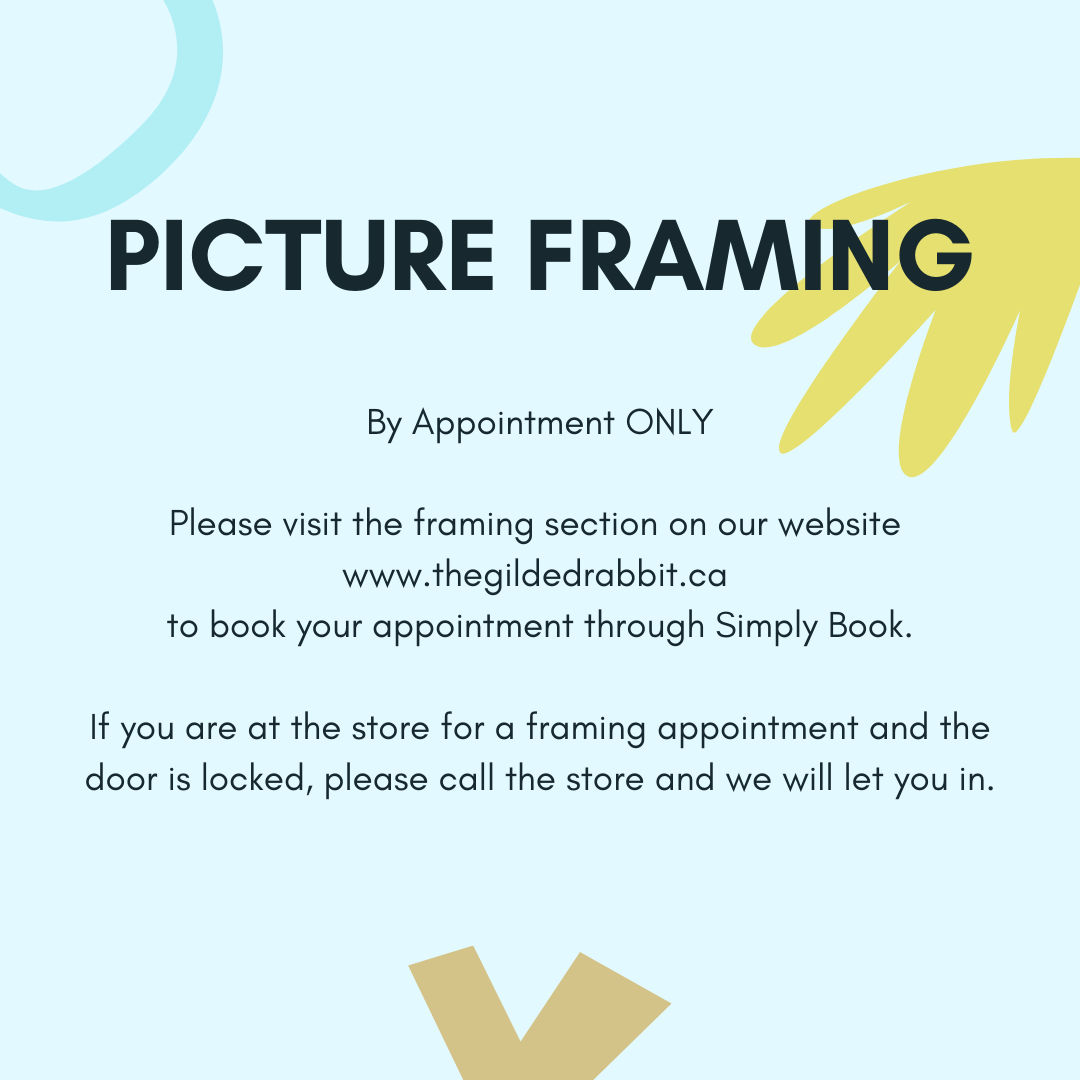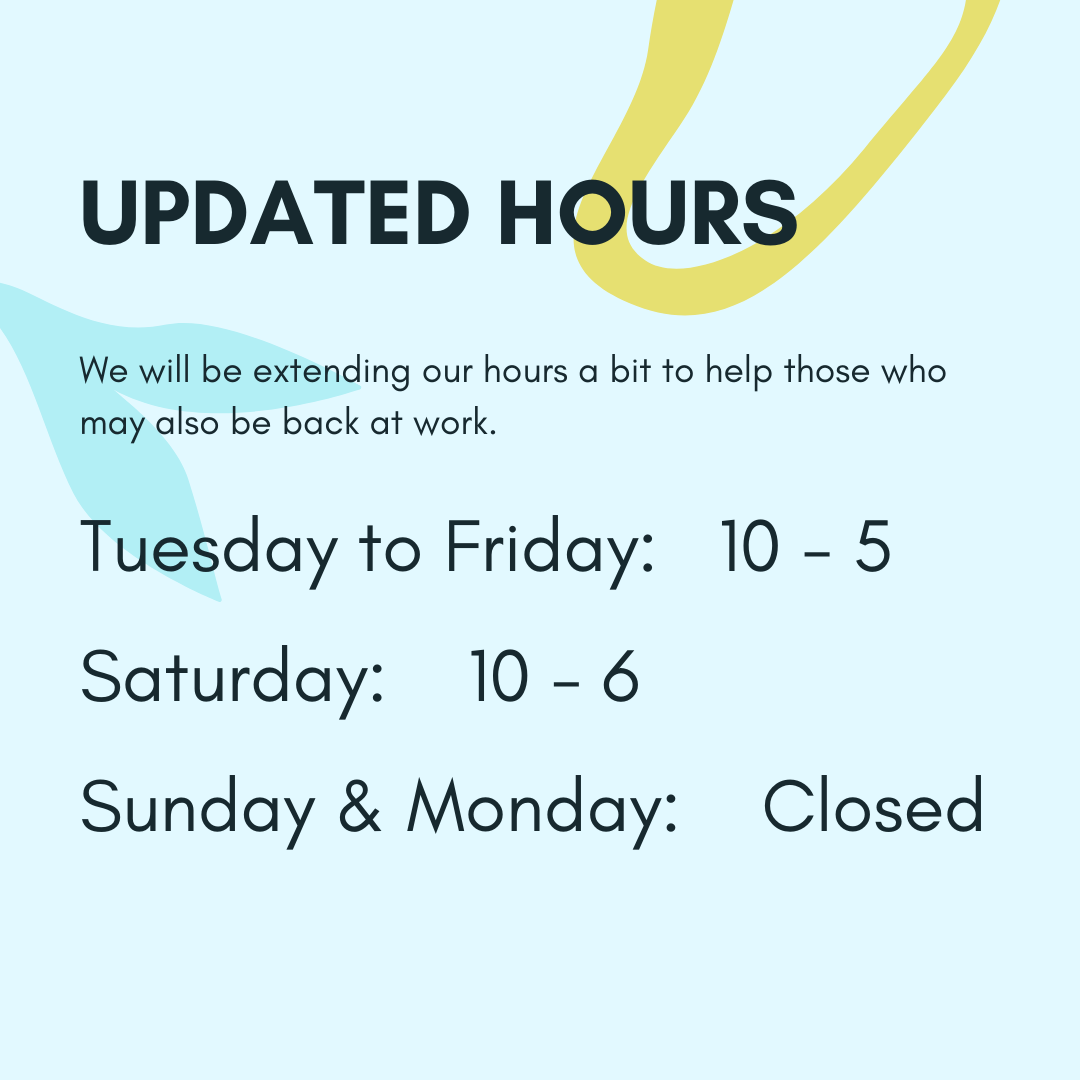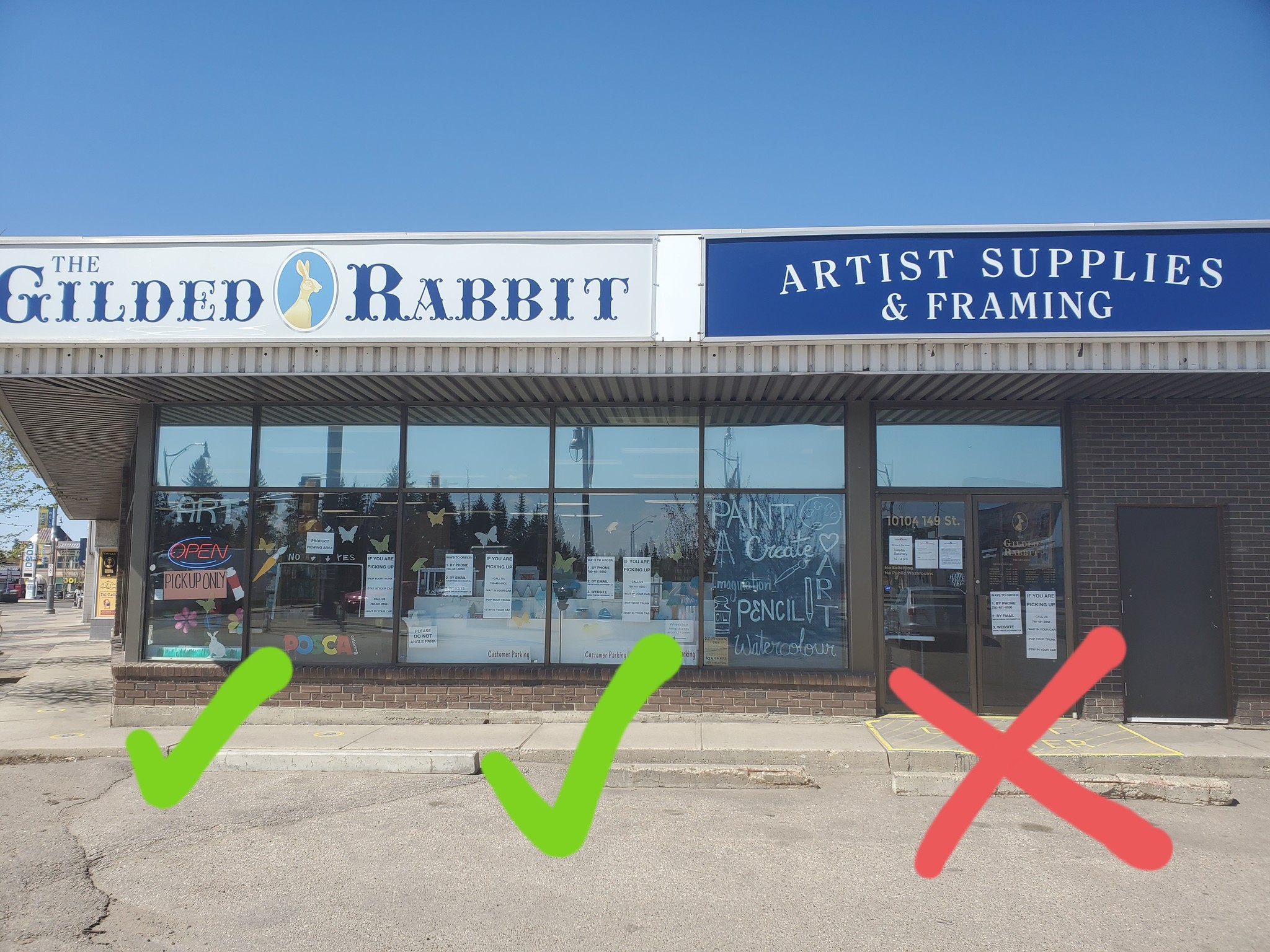 Please do not wait outside the door! If you are waiting to come in the store or are doing a pickup without a vehicle, please wait in the appropriate places. Directions will be up on the door for both situations.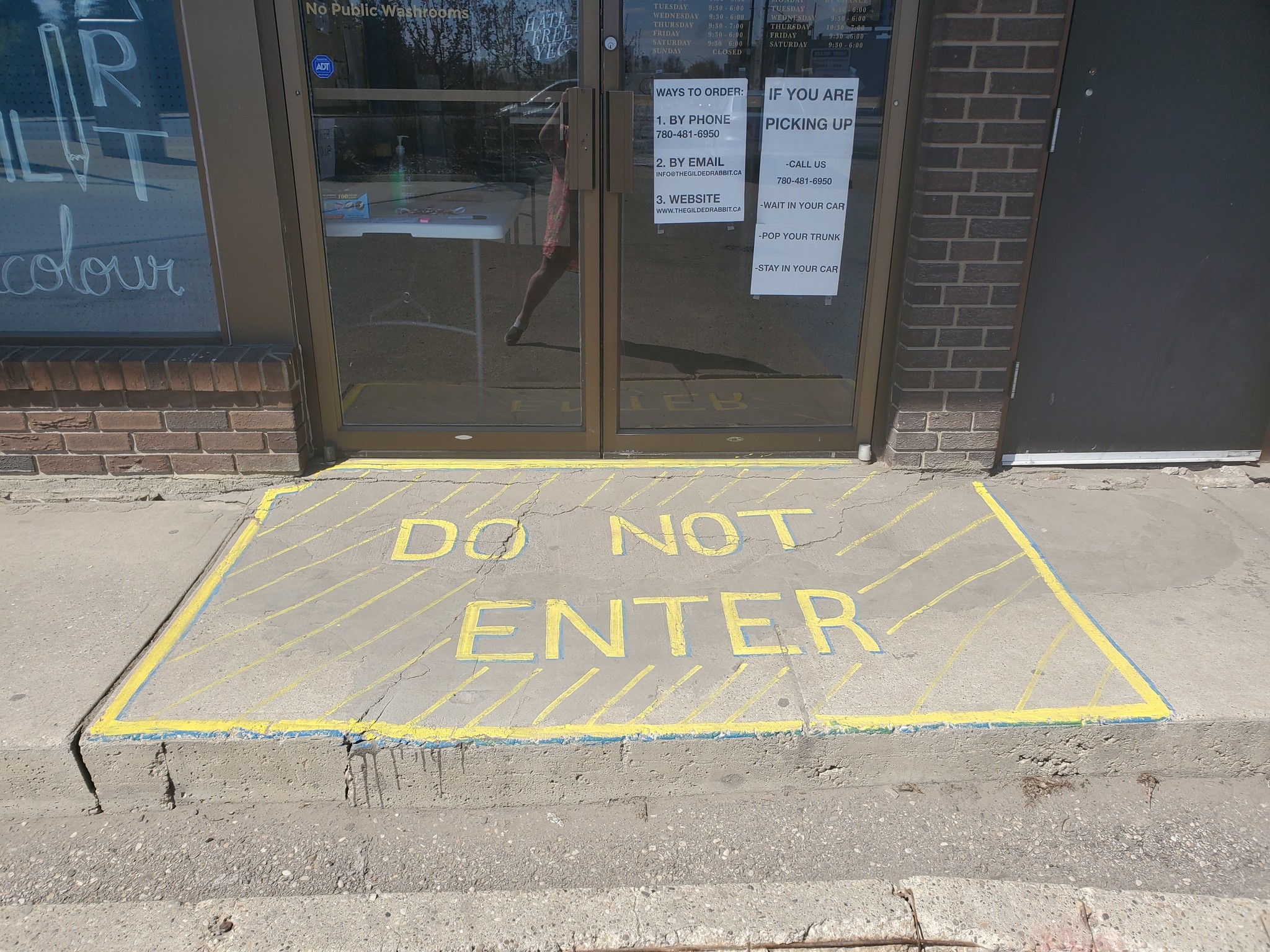 This seems self explanatory, but please don't wait in this area.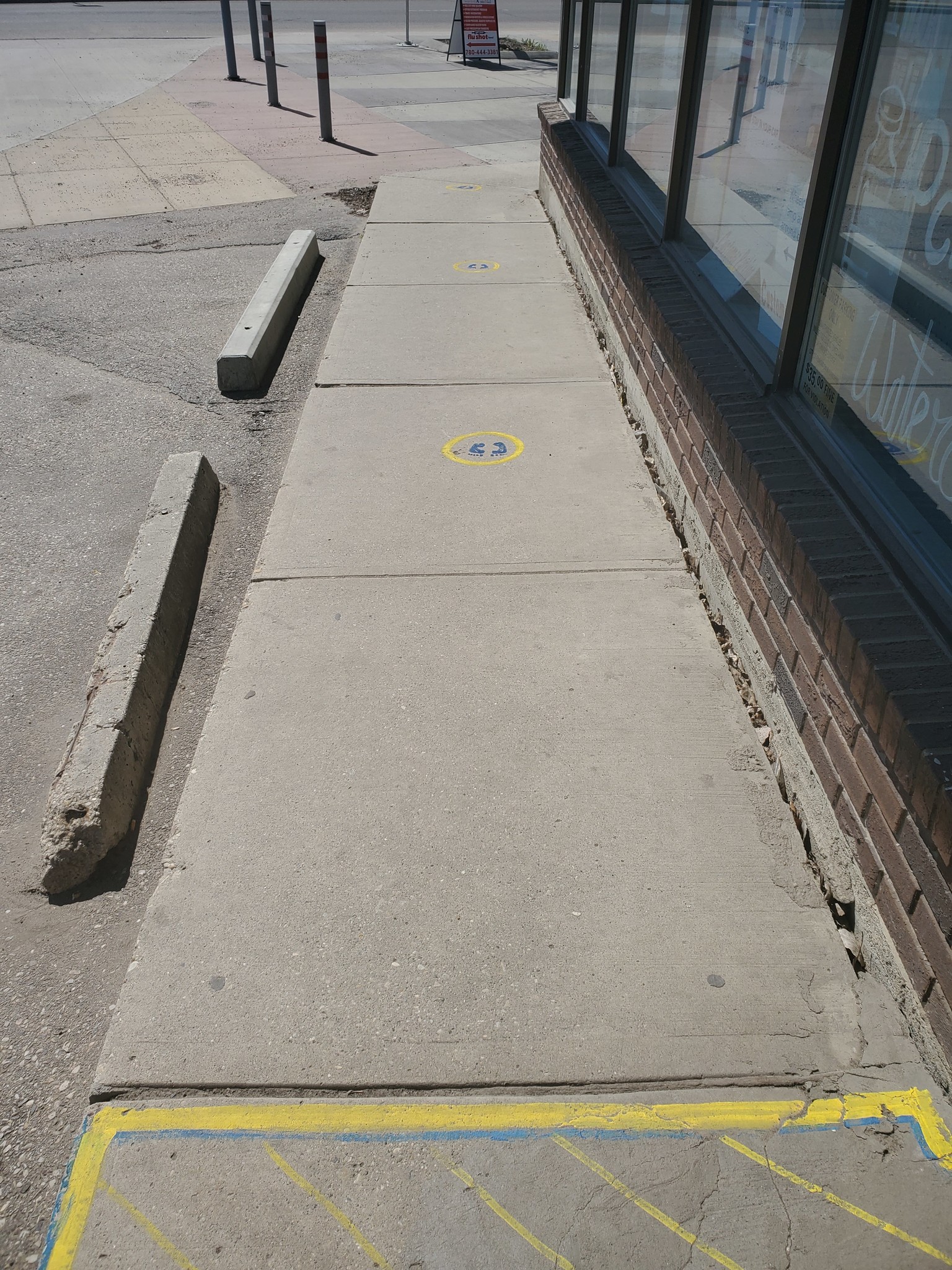 Please wait on the footprint circles to come in the store.
WAYS TO ORDER:
1. Visit www.thegildedrabbit.ca and choose either Delivery or Pickup.
2. You can call us during store hours 780-481-6950 and place an order over the phone with Credit Card or Visa Debit for delivery or pickup.
3. Email also works too! Shoot us a message at [email protected] with a list of supplies you're looking for and we'll get back to you with availability and price.
WHAT OPTIONS DO YOU HAVE FOR PICK-UP OR DELIVERY?
We are offering delivery in Edmonton on Tuesday, Thursday, and Saturday. The delivery fee is $5 inside the Henday and $15 in areas outside. This money will go directly to the delivery driver. I want to make sure our employees are still able to make money :)
We have many of our items on our website if you choose to order on-line. If you don't see what you're looking for, get in touch with us as it may be something we carry but do not have it on our website yet. 
If you are ordering online for pickup or delivery the website will prompt you to fill out your shipping information first - I'm trying to figure out how to remove that step, but for now it will need to be filled out anyway. You will have the option to choose between Delivery or Pickup on the following screen.
CURBSIDE PICKUP PROCEDURE
Call when you arrive at the store and give us your name.

Please wait in your car and pop your trunk. Please do not wait by the door.
We will be out and place your purchases in your trunk!
CLASSES
All upcoming classes and workshops have been postponed indefinitely. If you were registered for an upcoming class in March or April you should have received an email already. We will announce new dates for all our classes once it is safe to do so again. Your spot will be held for the class you were registered for, but if you are unable to make it to the new date we will offer the option of refund or credit towards another class. No refunds will be given until the classes are rescheduled.

STAY IN TOUCH!
We will be posting project ideas, colouring sheets, e.t.c on our Facebook page. You don't need to be on Facebook to see it!


Thank you all so much for your positive words and appreciation over the last few days. We definitely have some difficult times ahead, BUT we will get through it. Much love to you all!! ❤