FRAMING UPDATE: Oct. 9, 2020
Framing continues to be by appointment only.
Appointments are available Tuesday to Saturday from 11:00 - 5:30 pm, with the exception of Friday which has shortened hours of 3:00 - 5:30 pm
Appointments can be booked here: https://gildedrabbit.simplybook.me/v2/#book
Appointments are required for any framing projects.
Aside from full custom projects, this includes:
-canvas stretching
-custom canvases
-glass and/or mat replacements
-glass and/or mat cutting
-dry mounting and plaque mounting
-framing quotes
We are taking these extra steps in order to avoid line-ups in the back for framing customers and to limit the number of customers in the shop to maintain safe physical distancing. Thank you for understanding
FRAMING UPDATE: May 9, 2020
Beginning Thursday May 14, I will be taking framing orders and providing quotes in the shop by appointment only.
Appointments will be available Tuesday to Friday from 3:00 - 5:30 pm, and Saturday from 11:00 - 5:30 pm.
Visit https://gildedrabbit.simplybook.me/v2/#book to sign up for a time that works best for you. Each appointment is 30 mins. long. If you think you will require more time, sign up for two back to back time slots. Please only book an appointment if you are 100% certain you can make it. Any no-shows will be blocked from making another appointment and will have to wait until restrictions are lifted.
FRAMING UPDATE: May 7, 2020
I have had a lot of people ask about framing and I completely understand that being stuck at home means you're finding things to do to improve or beautify your spaces. Most of my framing suppliers remain closed and with the inability to come into the store, I am urging everyone to wait until we are able to open up again. For the first little while I will be taking framing orders by appointment only. I will have a link to a virtual calendar posted on this page as soon as Phase 1 begins. You will be able to choose a date and time for placing your framing order.
FRAMING UPDATE: April 16, 2020
I've been getting lots of calls about framing the last few days, and I get it! Everyone is stuck at home staring at their walls and deciding that it's finally time to get that framing project done. Unfortunately we're not allowed people into our shop and because choosing framing options is such a fun, tactile experience, I don't think taking an order over a video call would be quite the same.

I am able to cut some mats and glass if needed, and if you are in an artist or designer in a pinch and need framing done to fulfill commissions, let me know exactly what you want. I am able to get most Roma frames and you can check their website for images, specifications, and moulding numbers.  All orders will be framed with a standard white mat and regular glass unless specific Crescent mat numbers are given and/or a different glass is stated.
Please let me know moulding number, size of frame, and whether a glass or mat is needed. I can get the pieces assembled and you can fit your picture in yourself at home.
Turn around time is still approximately 3 - 3.5 weeks.
We will not be held responsible if frame is not exactly as portrayed in photo; most frames are hand finished and will vary from batch to batch. Colour of mat and frame may also vary depending on your screen settings. If items are cut to your specifications and do not fit the way you expected, we cannot be held responsible. All orders must be paid in full beforehand and no refunds will be given once the order has been placed.

I would strongly encourage everyone to wait until you're able to come in the shop. This is mainly for your benefit! I want to make sure you're able to take in all your options in person before making such an important decision. 
Our current hours are Tuesday to Saturday from 10 - 4 pm
_______________________________
If you would like a quote for a piece, please stop by the shop with the piece(s) you're interested in getting framed. Due to the number of variables involved with framing, it is very difficult to give a reliable quote over the phone.
If you are a business/corporation looking for a quote and are unable to stop by, please send an email to [email protected] with a detailed description of what you're looking to get framed. Please include: number of pieces, art medium, size, matting and glazing preferences, frame preference, and/or a photo of something you're looking to duplicate.
Framing hours at The Gilded Rabbit are:
Monday By Appointment
Tuesday 9:30 - 6:00pm
Wednesday 9:30 - 6:00pm
Thursday 10:30 - 7:00pm
Friday 9:30 - 6:00pm
Saturday 9:30 - 6:00pm
Sunday By Appointment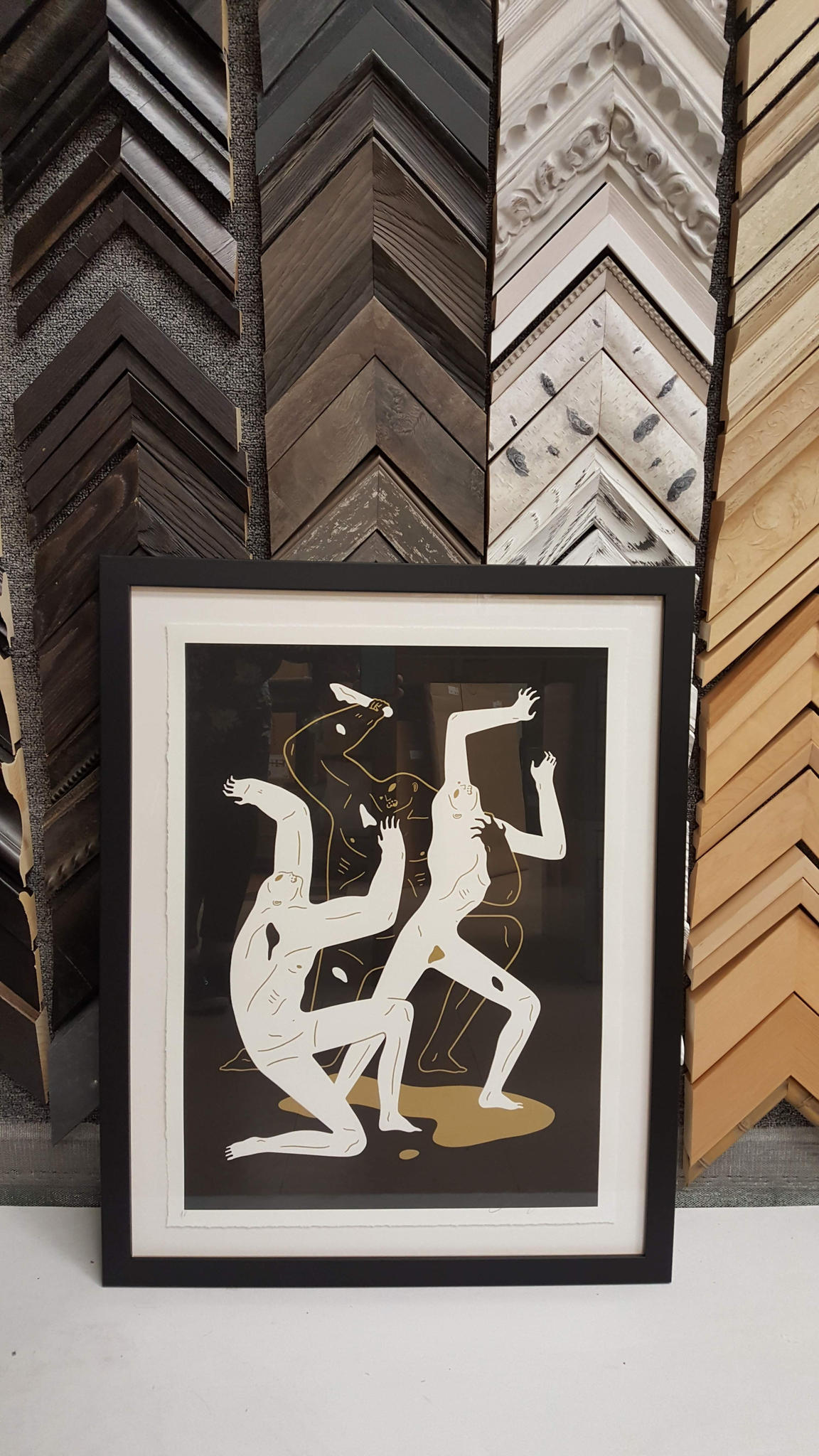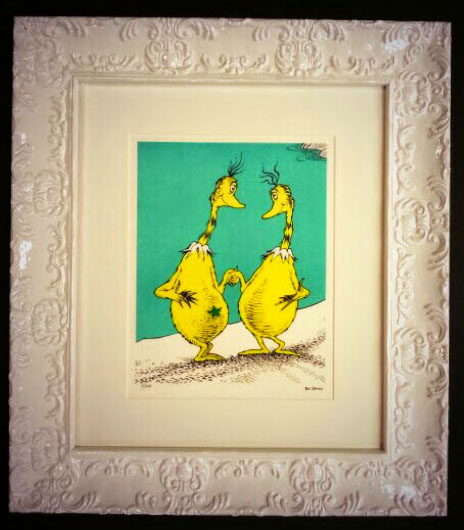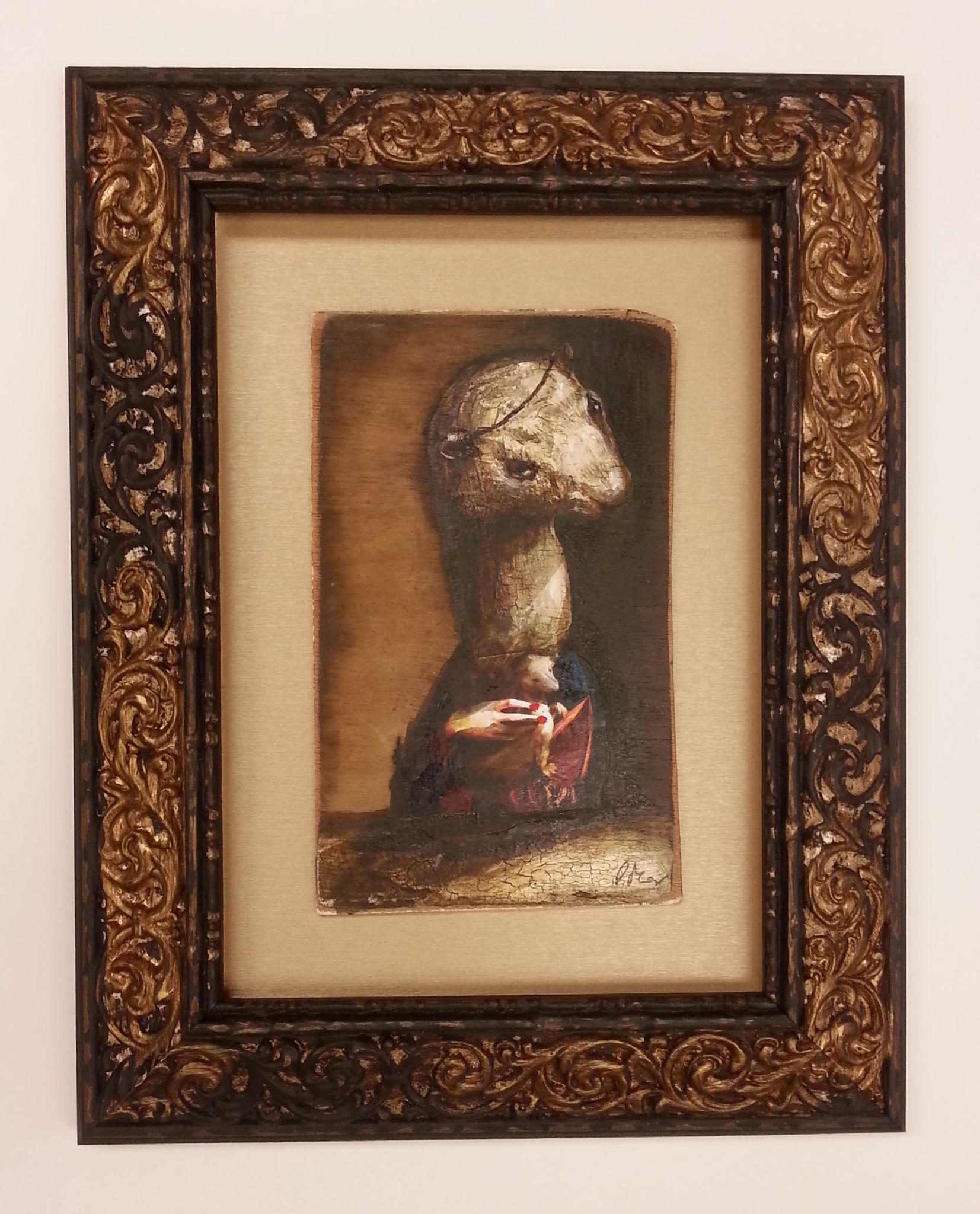 Marian has over 14 years' experience in custom picture framing. After completing her degree in Fine Arts at the University of Guelph, she apprenticed with a master framer in Toronto for a year. Priding herself in the work she does, she ensuresthat all orders are completed to the highest standard. This includes only using materials that are museum grade and carrying only wood moulding made by some of the industry's best, Larson Juhl and Roma. Options available for all price ranges and no project is too unusual or difficult. In fact she loves a good challenge!
Previous framing customers include: CBC, The Gemini Awards, Mike Holmes, dc3 Gallery, Alberta Teachers' Association, Modern Era Design, MacEwan University, and the AGA.